The Innovation That Changed The Game
THE FIRST HYDROPUMP COLLECTION
Bathmate Hydro7 is formerly known as the Hercules, A truly innovative creation, the Hydro7 took the world by storm when launched in 2006 and is still going strong. With over a million pumps sold in over 70 countries, this is the definitive starter pump for the world of penile enhancement.
This is a high quality and extremely durable penis pump that is capable of transforming your penis in a matter of weeks if you smartly implement penis pumping techniques.
The Hydro 7 is a sealed, one-piece system making the device incredibly easy to use and clean. The premium gaiter has designed for comfort, durability and enhanced suction while the Hydro 7 cylinder includes a handy measurement guide along with a simple, safe, and easy to use pressure release located at the end of the device.
As the entry-level product to the Bathmate range, the Hydro7 offers the most comprehensive range, from 5 to 18 cm, or 2 to 7 inches, of erect length.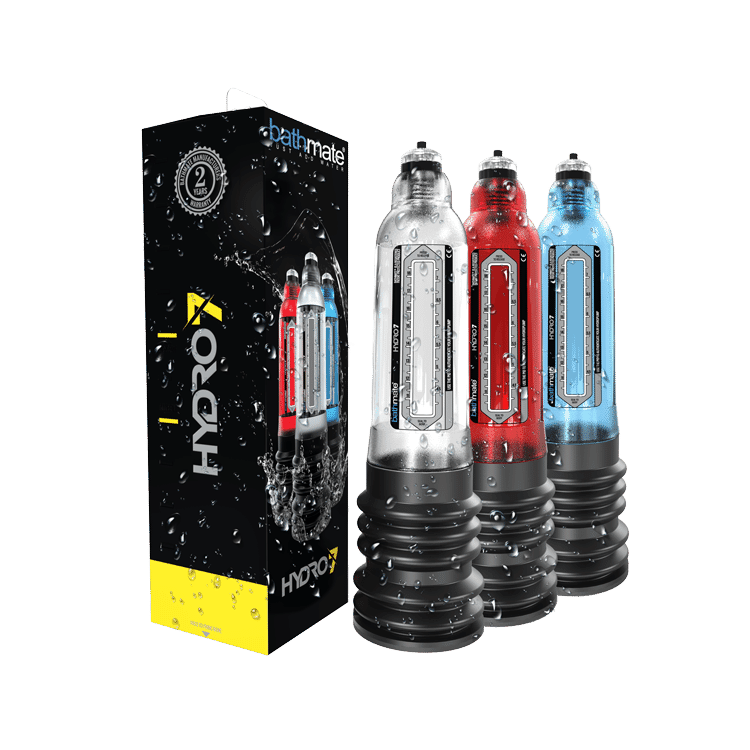 SPECIAL
Hydro7 Features
The perfect performance for starting point at penis workout
NO CHANGE or BIG DEAL
Guaranteed Results or Your Money Back
Try it, use it, feel the benefits for yourself and if you are not happy for any reason send it back within 60 days for a full refund, no questions asked.
Purchasing Bathmate products is a big investment for your life. So Bathmate manufactured want to make sure that your going to be satisfied with your purchase. All purchasing trough Bathmate official website will get following:
Guaranteed results within 60 days of purchase, or a full refund on return.
A free 2-year warranty for all hydropumps; and
Free, discreet worldwide shipping.
Terms:
This offer is only valid on pumps purchased through they official website
If you claim a refund for your first 60 days and later decide you want to re-purchase, this offer will no longer be available. This is necessary to avoid abuse of the offer.